Aim and Achieve High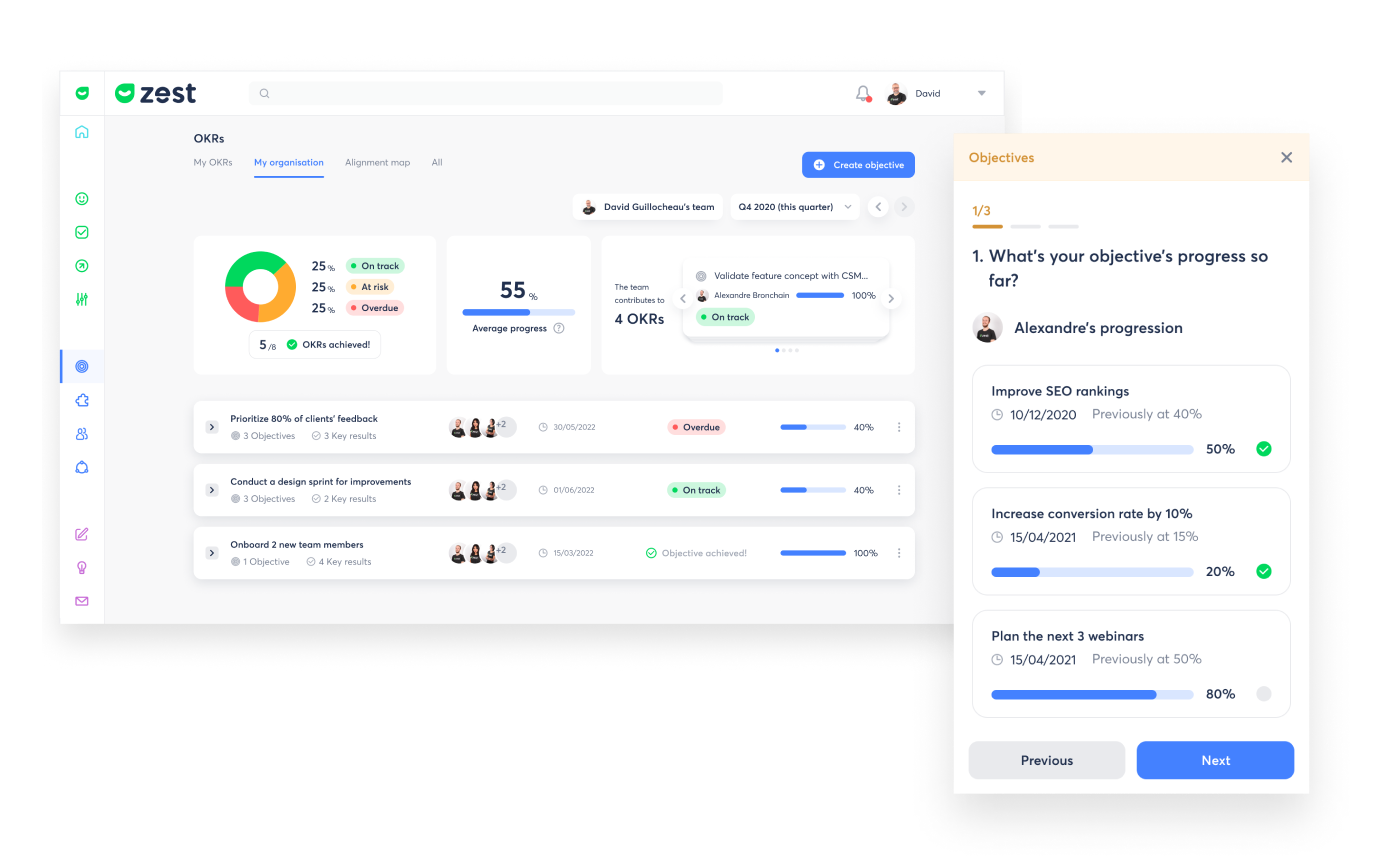 Professional development, and the feeling of achievement, is fuel to the employee engagement fire.
Empowering employees to set, and achieve, targets by identifying new Skills and Goals, and tracking their progress in real-time, will accelerate your business and the growth of your people.
Whether climbing the skills ladder, or empowering employees to take ownership of goals on which team success hinges, paving a clear professional development path is key to boosting performance.
Goals
Skills